Enter Reference Number
Download a duplicate TESCO online bill on our website EasyBill. Type 14 digits reference number carefully without space and click the check bill button.
Generate your latest bill, view the full bill, download the pdf copy and print it for payment. The 14 digits reference number is printed on your electricity bill and you can check the below image highlighted area if you're not able to track it on your bill.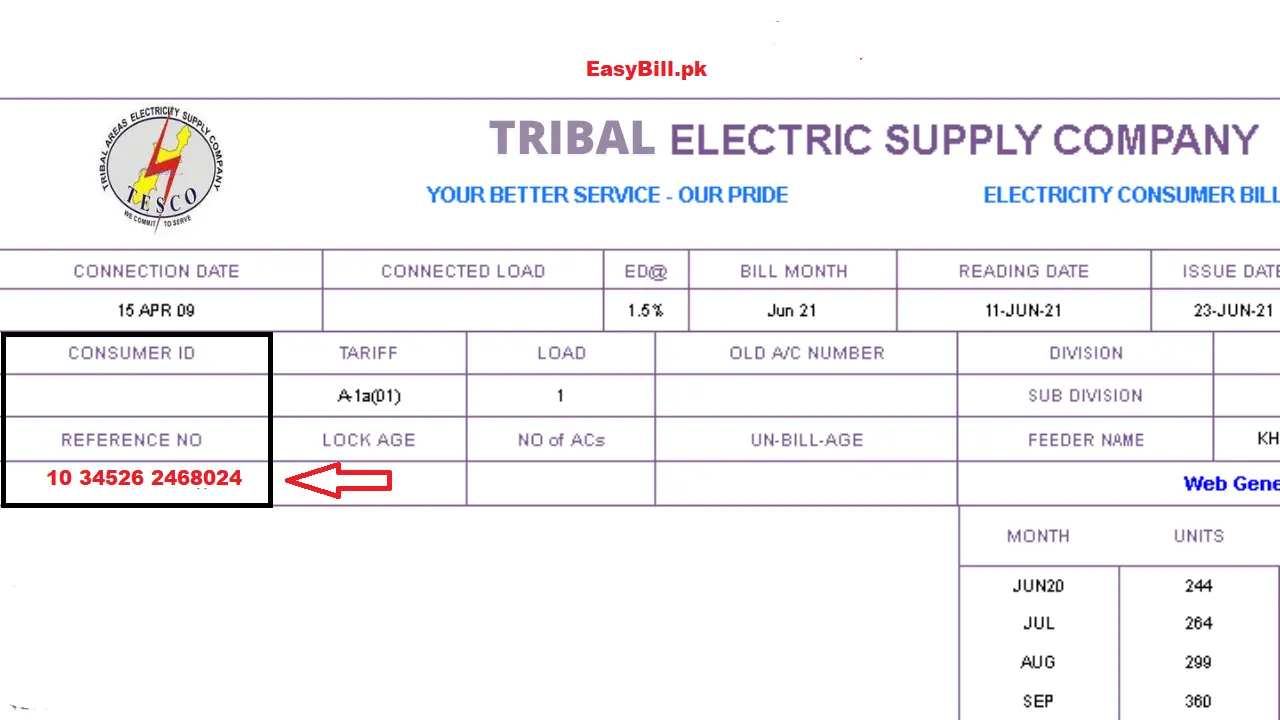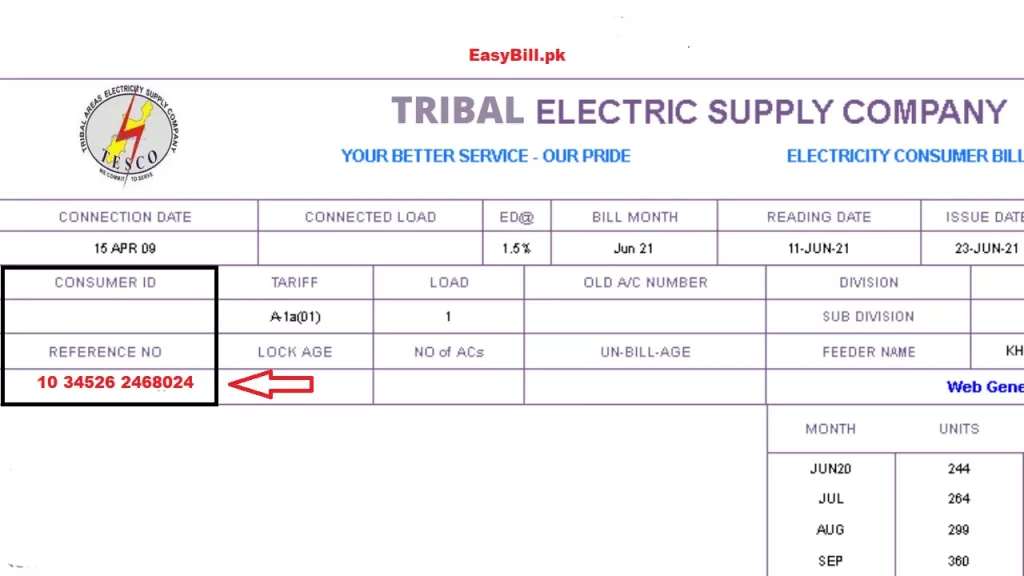 To download a duplicate Tesco online bill, you need a reference number. You can't generate a Tesco bill by name and meter number. Your CNIC or serial number are not valid for bill checking.
For any reason, if you don't remember the reference number, you can visit Tesco nearby office or call at helpline 118 or SMS at 8118.
Your duplicate Tesco online bill is a kind of record that includes number of units consumed for this month, cost of electricity, taxes applicable on bill, payable due amount, overdue amount and old bills payment history for 12 months bills. If you live in Multan, You can find out latest duplicate copy of MEPCO Online Bill.
TESCO in Glance
Tribal Area Electric Supply Company (TESCO) is functional in old areas of Fata Regions, Pakistan. It was established in August 2004 and works under PEPCO and Power Division, Ministry of Energy Pakistan. Tesco is performing with excellence and runs smooth disbursement of electricity in hard areas.
TESCO Online Bill Payment
Like all other WAPDA electricity companies, Tesco bills are deposited in all commercial banks, Post offices located all over Pakistan and ATM-Links. Tesco consumers can deposit bill in any of the bank listed:-
Habib Bank Limited (HBL)
United Bank Limited (UBL)
Allied Bank Limited (ABL)
Bank Alfalah
Standard Chartered Bank (SCB)
Muslim Commercial Bank
Bank Al Habib Limited
National Bank of Pakistan (NBP)
TESCO Helpline / Complaints
Consumers can use helpline 118 or SMS at 8118 for general bill inquiries. Also for any issue, they can visit the nearest offices. Consumers can also register online complaints related to billing.